!

<! text="#000000" vlink="#0000a0" > <! link="#005000" alink="#ff0000" bgcolor="#09d9f3">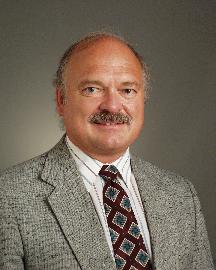 Robert Rinker
Associate Professor
University of Idaho
Computer Science Department
---
Contact Information
Voice: (208) 885-7378
Fax: (208) 885-9052
Email: rinker@cs.uidaho.edu
U.S. Mail:

Computer Science Department

University of Idaho

875 Perimeter Dr MS1010

Moscow, ID 83844-1010

Office Location:

Moscow - Janssen Engineering Building (JEB) 235

Coeur d'Alene - Innovation Den, 418 E Lakeside Ave.

Office Hours - Spring 2021 - via ZOOM

10:00 - 11:00 MWF, or email to make an appointment for another time

All office hours are to be conducted online via zoom. Go to zoom.uidaho.edu and enter ID: 139-231-823
This will put you into the "waiting room." I will then invite you into the session when I'm free. If you get the message "Please wait for the host to start this meeting," it means that I am not available for a video session - please email me to make an appointment.
---
Spring 2021 Classes Information
CS 270, System Software
---
Links to web pages for other classes I sometimes teach:
CS 101: Introduction to Computer Science
CS 112, Intro to Problem Solving and Programming
CS 120, Computer Science I
CS 121, Computer Science II
CS 150, Computer Organization and Architecture
CS 210, Programming Languages (NIC)
CS 240, Operating Systems
CS 350, Intermediate Computer Architecture
CS451/CS551/ECE441/ECE541 - Advanced Computer Architecture
CS452/552 - Real Time Operating Systems
CS499 - Directed Study - Fundamentals of Robotics
CS 441/541, Advanced Operating Systems
---
TowerLights Videos
April 2012 - Vandal Friday

99 Red Balloons

Grand Experiment

Go Vandals

Intro Animation

Tetris


July 2012 - thanks to Kyle Howerton!
Intro

I'm a Believer

Ballroom Blitz

Tetris

Grand Experiment

Drive By

Crystalize

Call Me Maybe

Go Vandals


October 2012 - Homecoming
Gangnam Style

Go Vandals


YouTube Video Links


An explanation of TowerLights - Josh and Jon

Vandal Marching Band - Band-Tastic Concert

The "Band-Beesten" Robotic Drum Set

The Txalaparta Project

---
Homecoming 2015 Halftime Video
Homecoming halftime 2015 (HD Version, 400+ Meg)
Homecoming halftime 2015 (480p Version, 100 Meg)
Homecoming halftime 2015 (wmv version - has audio on Windows)
Vandal Marching Band videos
Holiday Concert 2013 excerpt


Tower Animator Software - if you want to create a TowerLights Animation, Download and install this program

Miscellaneous things

<!
<! Advising guidelines for preregistration (updated for Fall 2011)