Images from Dig'n IT 2013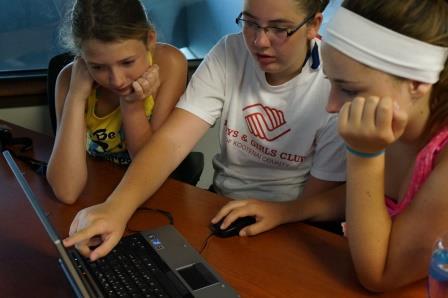 Fun programming.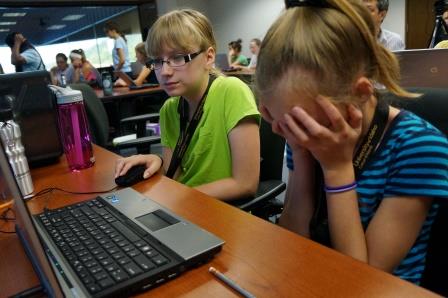 Sometimes programming is frustrating.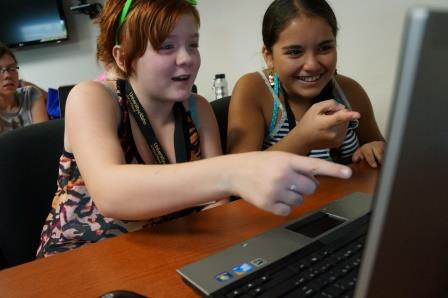 But often it's a lot of fun.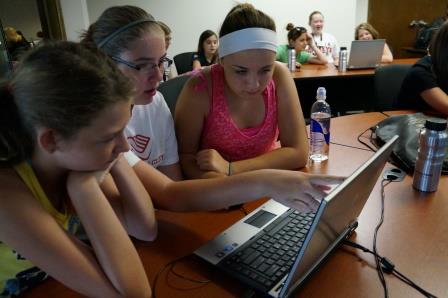 "Let's change the sprite."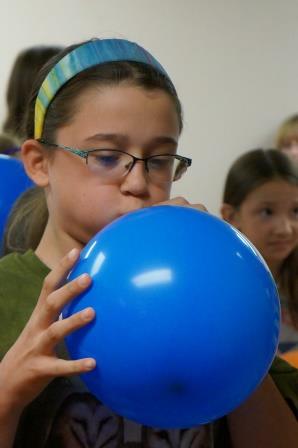 "Should we pop it?"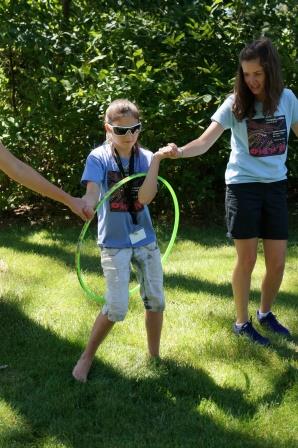 The hula hoop challenge.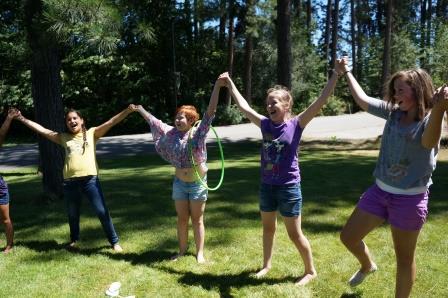 It's all about teamwork.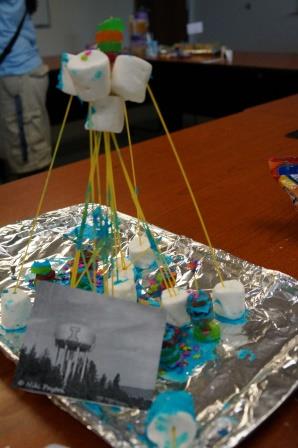 UI water tower of marshmellows.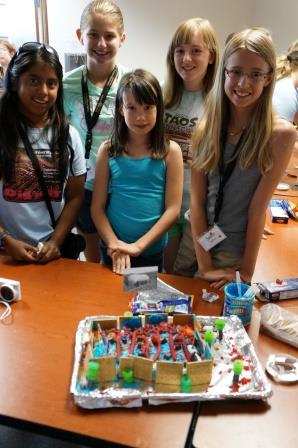 Using teamwork to build the Kibbie dome out of candy.
---
Posters!!!
---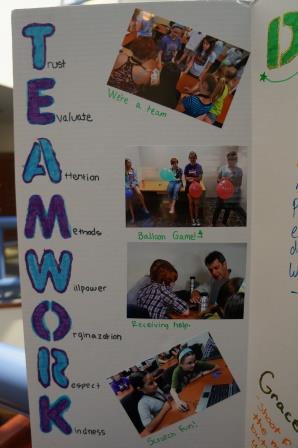 TEAMWORK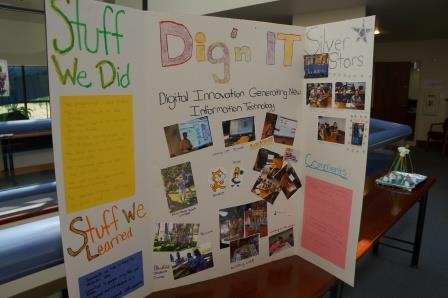 Stuff We Did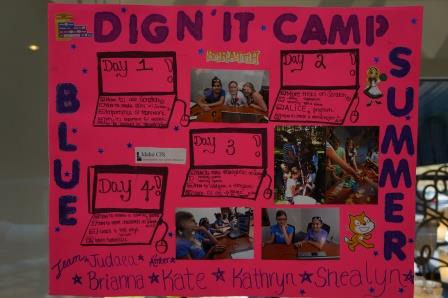 Team Blue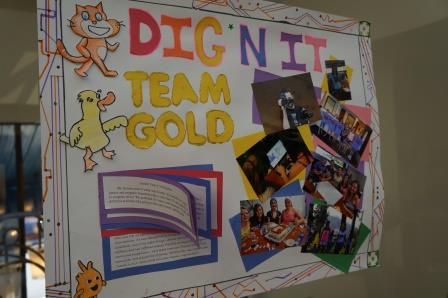 Team Gold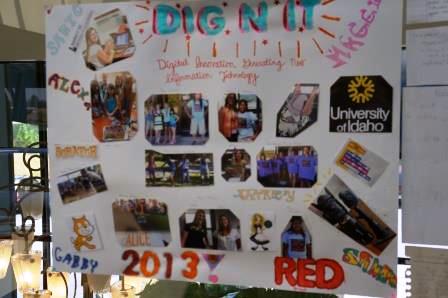 Team Red