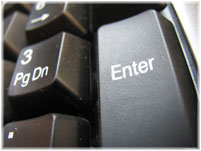 Enrollments in the department's graduate programs are large enough to make possible the vital interchange of ideas among students and between students and faculty that is necessary in graduate programs, and yet enrollments are sufficiently small to permit close faculty-student relationships. Interdepartmental cooperation is an important factor on the Idaho campus.
Although conducting research is important, it will have little value unless the results of our work is disseminated through high quality scientific publications. As an integral part of our graduate student mentoring we strive to engage our students in our research activities and in the publication process.
Graduate students in the department are given a the opportunity, here, in which to present more information about themselves and/or their work.